Ariana Grande, The Roots, and Jimmy Fallon rock out using Nintendo Labo
The Nintendo Switch has taken the world by storm. It quickly became the bestselling Nintendo console ever and has won over new fans to the Nintendo cause the world over. People who've never owned a Nintendo console before have played the Switch and bought one themselves. A console that is just as comfortable at home as it is on the road is the latest in a long line of innovative products from Nintendo, a company that started out making card and board games back in the 50s.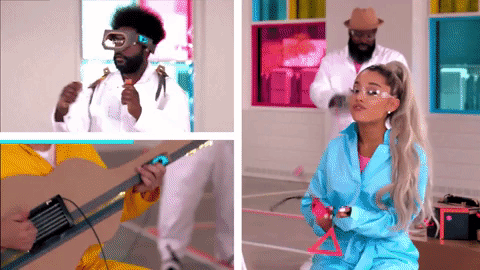 With Nintendo Labo for the Switch, Nintendo has continued that history of innovation by releasing a set of console accessories unlike any that has ever been seen before. Sold as cardboard flat packs, the Labo accessories task their owners with building various cardboard tools and instruments and using the various parts of the Nintendo Switch console to turn them into fully interactive tools. From the touchscreen to the joy cons each composite piece of the Switch has various sensors built-in, and the Labo kits ingeniously use the Switch's sensors to track different movements and actions.
Labo kits range from remote control bugs to epic robot controlling jetpacks. One of the more innovative uses of the Labo cardboard is the creation of musical instruments. To show just how good these Nintendo Labo instruments can be, singing sensation Ariana Grande teamed up with Jimmy Fallon and The Roots. Check out the results below:
http://www.youtube.com/watch?v=m6lY1GXTu5M
Very cool. Not the best if you're playing the fishing rod, and this is possibly the worst use ever of both Questlove and the epic robot jetpack Labo kit. Mostly though, this is very cool and an excellent demonstration of just how innovative Nintendo Labo really is.